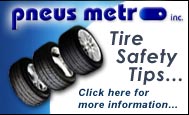 Michelin® remains the undisputed leader in tires and mobility through its capacity for innovation, the quality of its products and services and the impact of its brands. Technology, innovation, marketing and service: Michelin® is one of the world's leading brands, with a brand awareness ratio of 98% in Europe, 96% in North America and 55% in Asia. Michelin® has the best brand equity for passenger car tires in Europe and North America. Michelin® is the only manufacture present in all racing disciplines, in all fields.


BFGoodrich® - A pioneer of American industry, the tire brand is at the forefront of technical advances and has always been committed to meeting the needs of car enthusiasts from around the world. BFGoodrich® brand tires are made and sold to owners of cars, trucks, SUV's and vans. BFGoodrich® Tires Traction/Advantage goes that one better. Anytime. Anywhere. BFGoodrich® Tires Traction/Advantage means that wherever you choose to go, and whatever the road decides to put in your path, you're in control.


North Americans have been driving with confidence on Uniroyal® tires since 1892. Today the Uniroyal® brand continues to go the extra mile by putting all of their efforts into making high-quality, durable car and light truck tires that today's drivers can afford. Uniroyal® tires provide all the features and benefits you consider important in a high-quality, dependable tire. Uniroyal® tires are chosen by so many different people, for so many different reasons and so many different vehicles, that Uniroyal® has become a trusted part of the lives of millions of drivers. That's why they say, "Down every road for every reason, Uniroyal tires are made to be just as dependable as the people who choose them."


As a full service independent dealer for Bandag®, one of the pioneers in tire retreading, Bandag® can provide almost any kind of casing or tire management service a fleet requires, starting with a fleet tire survey right through scrap tire analysis and disposal. Pneus Metro utilizes Bandag®'s patented precured process and retread products to recycle tire casings into high quality replacement tires that can deliver as much reliability, durability, and performance as a new tire. Bandag® revolutionized the tire retreading industry by introducing a cold "precured" process designed to produce durable retreads from used truck tire casings. Today Bandag® is a global company, with 15 production facilities on 5 continents, producing retreading equipment, more than 275 tread designs and sizes, and providing needed services to trucking fleets worldwide.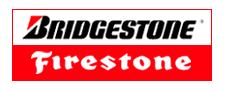 Bridgestone®/Firestone® is a leader in world tire technology. Tires are the largest part of their business, accounting for approximately 75 percent of annual revenues. Bridgestone®/Firestone® North American Tire, LLC develops, manufactures and markets tires for almost every kind of vehicle. In fact, they sell more than 8,000 different types and sizes of tires. In 1990, Bridgestone® U.S.A. merged with The Firestone® Tire & Rubber Company. Bridgestone®/Firestone® have introduced many new tire technologies that have addressed important features including, wet handling and traction, tire punctures, tire wear, ride comfort, noise reduction and much more.